Roles: Design & Marketing Manager
Time Out Properties is a Fort Lauderdale, Florida based real estate investment firm, specializing in manufactured housing communities as an asset class, presently managing a national portfolio of over thirty communities.
Roles: Graphic Designer
Below you will find a healthy mix of print work that I have created for the Time Out Communities brand.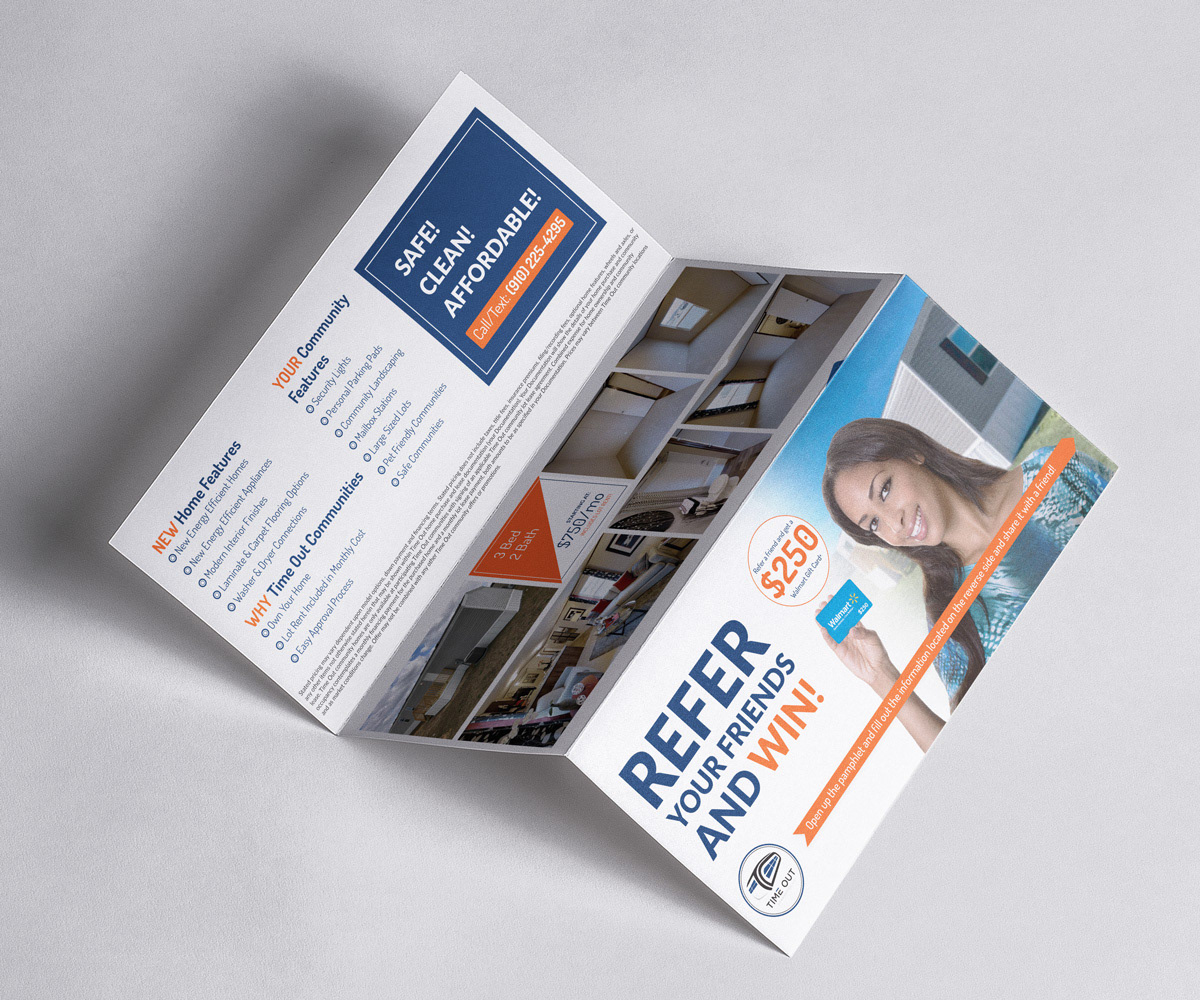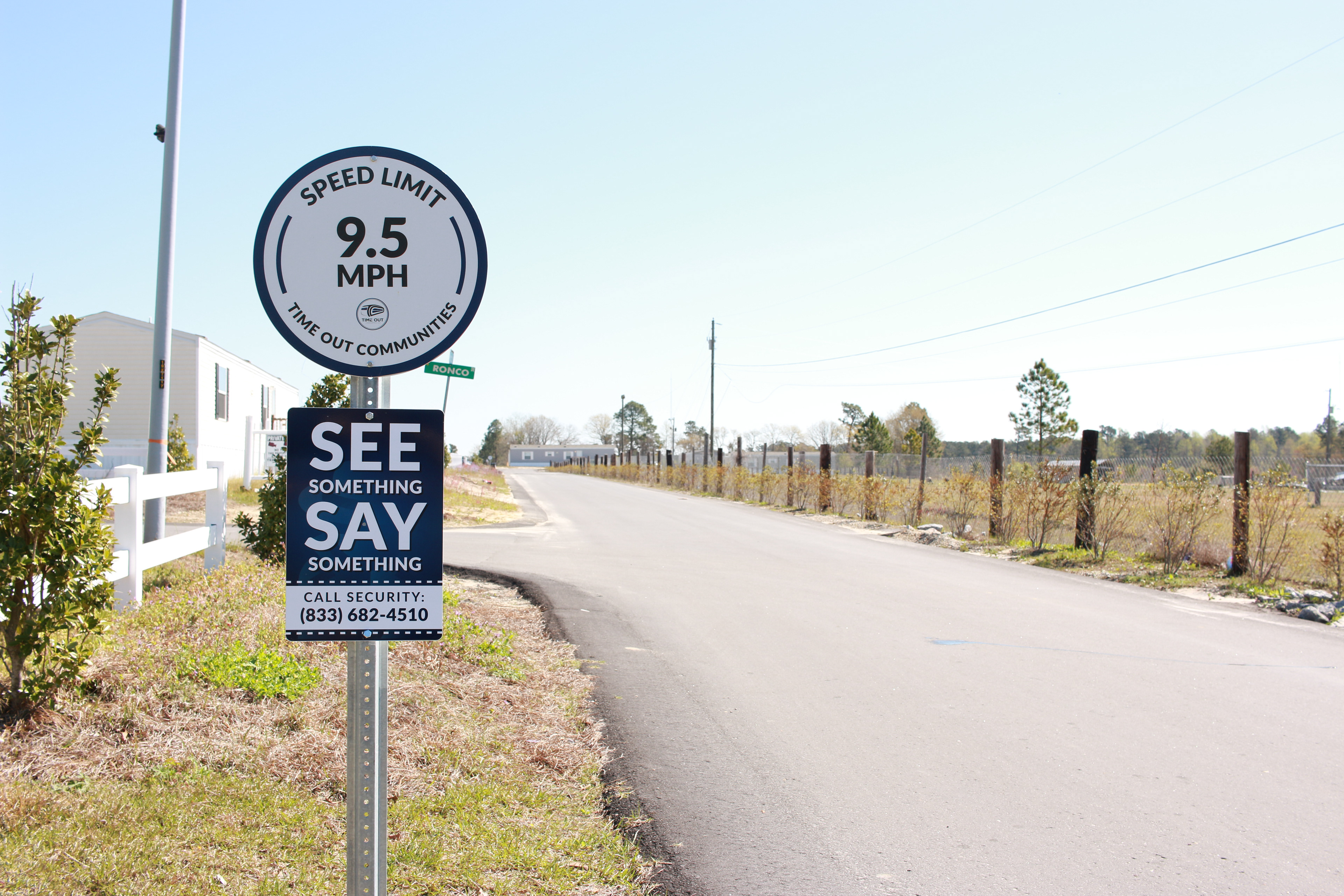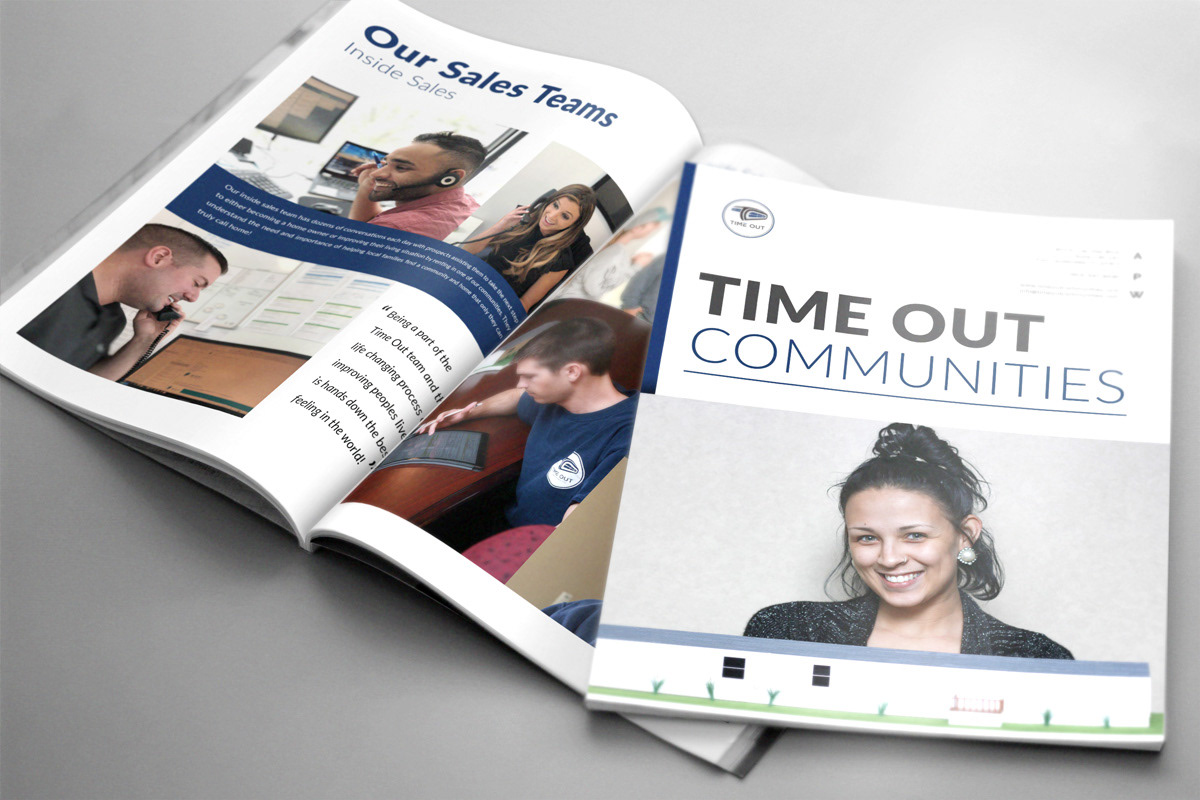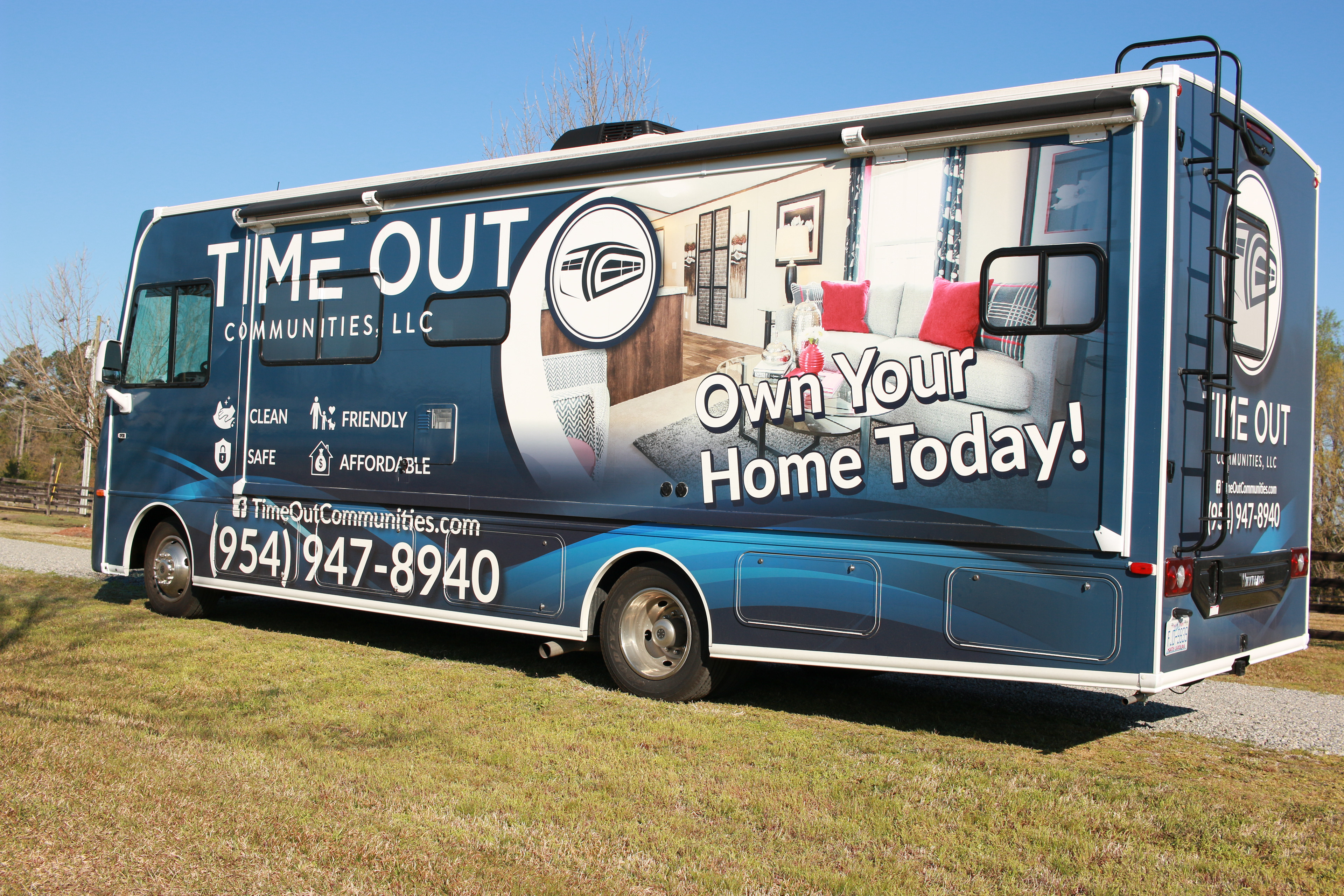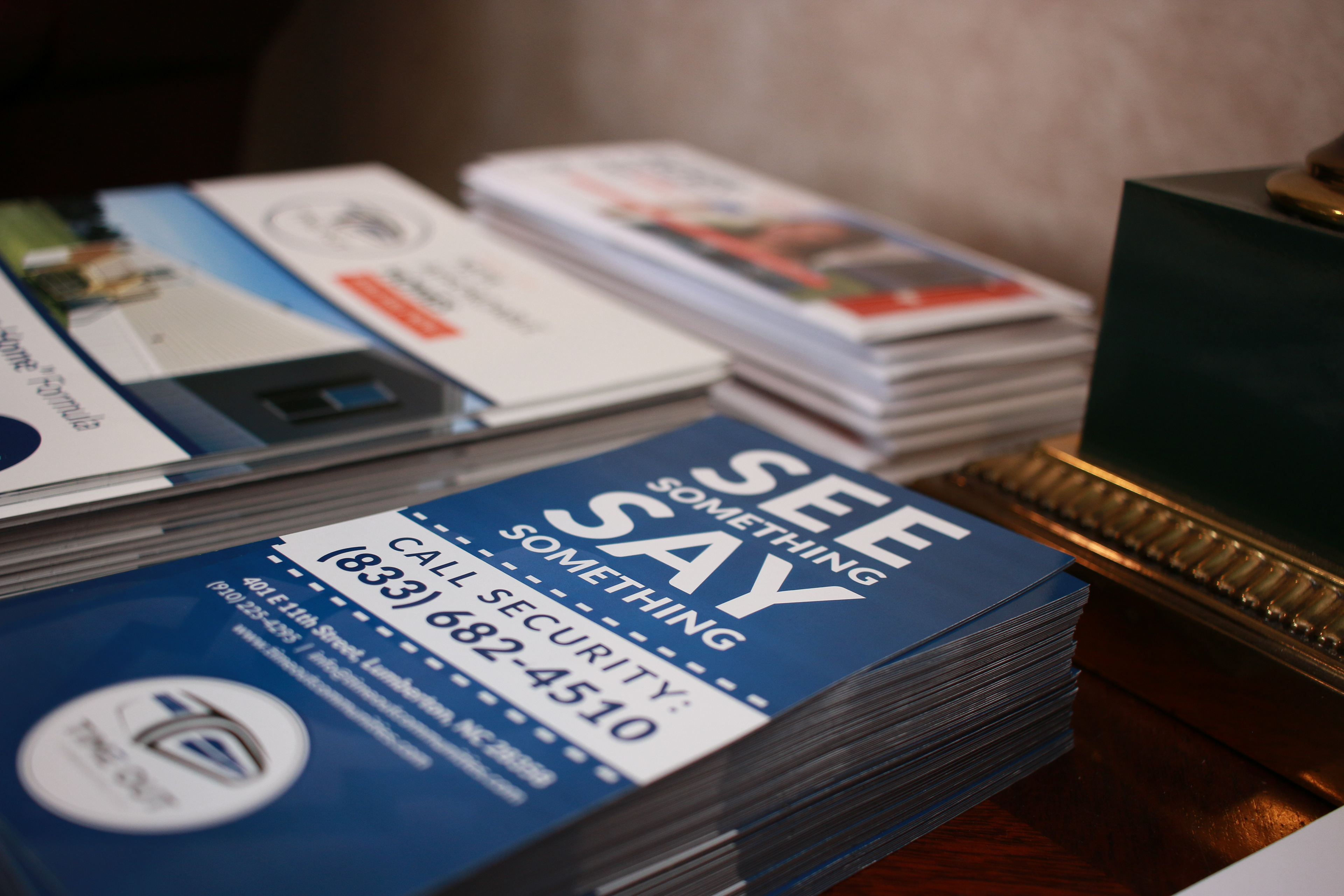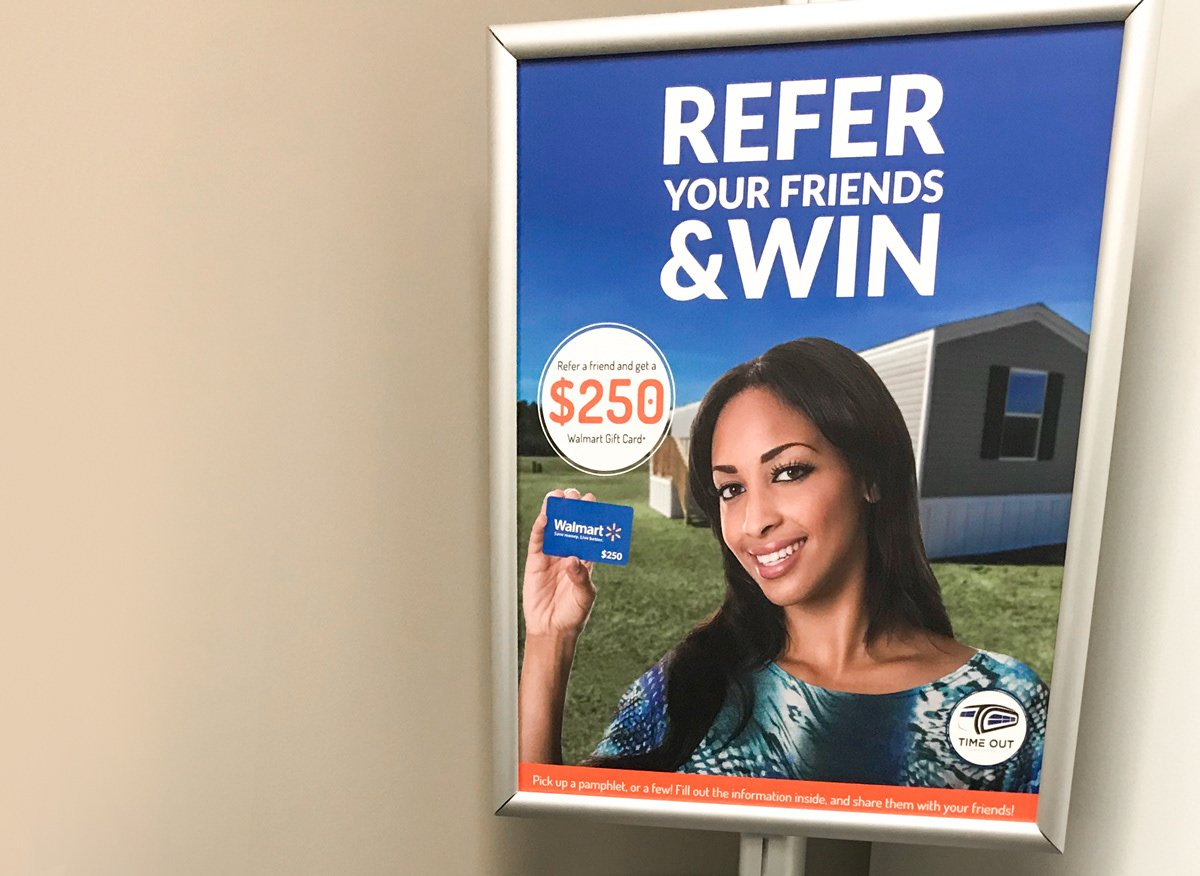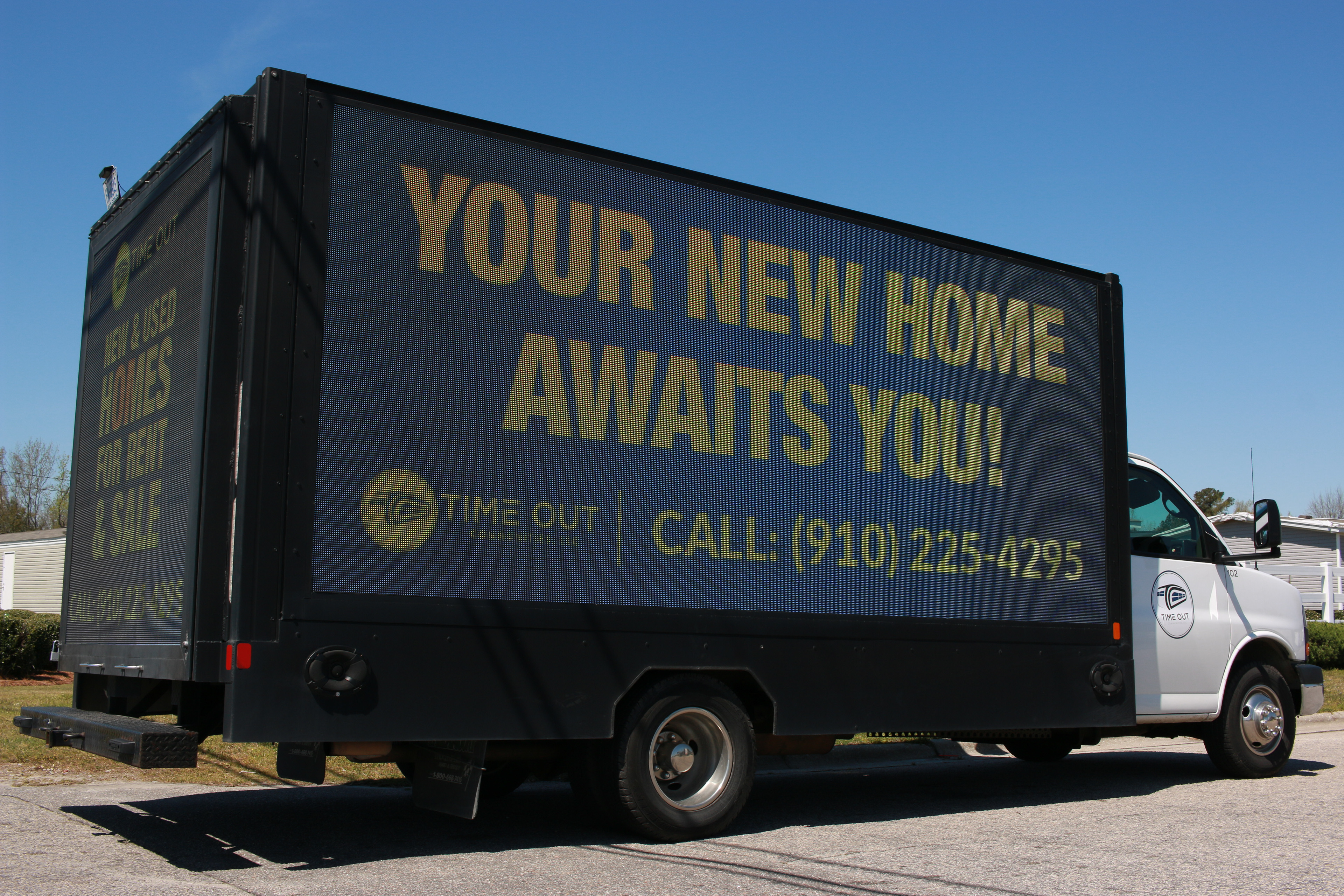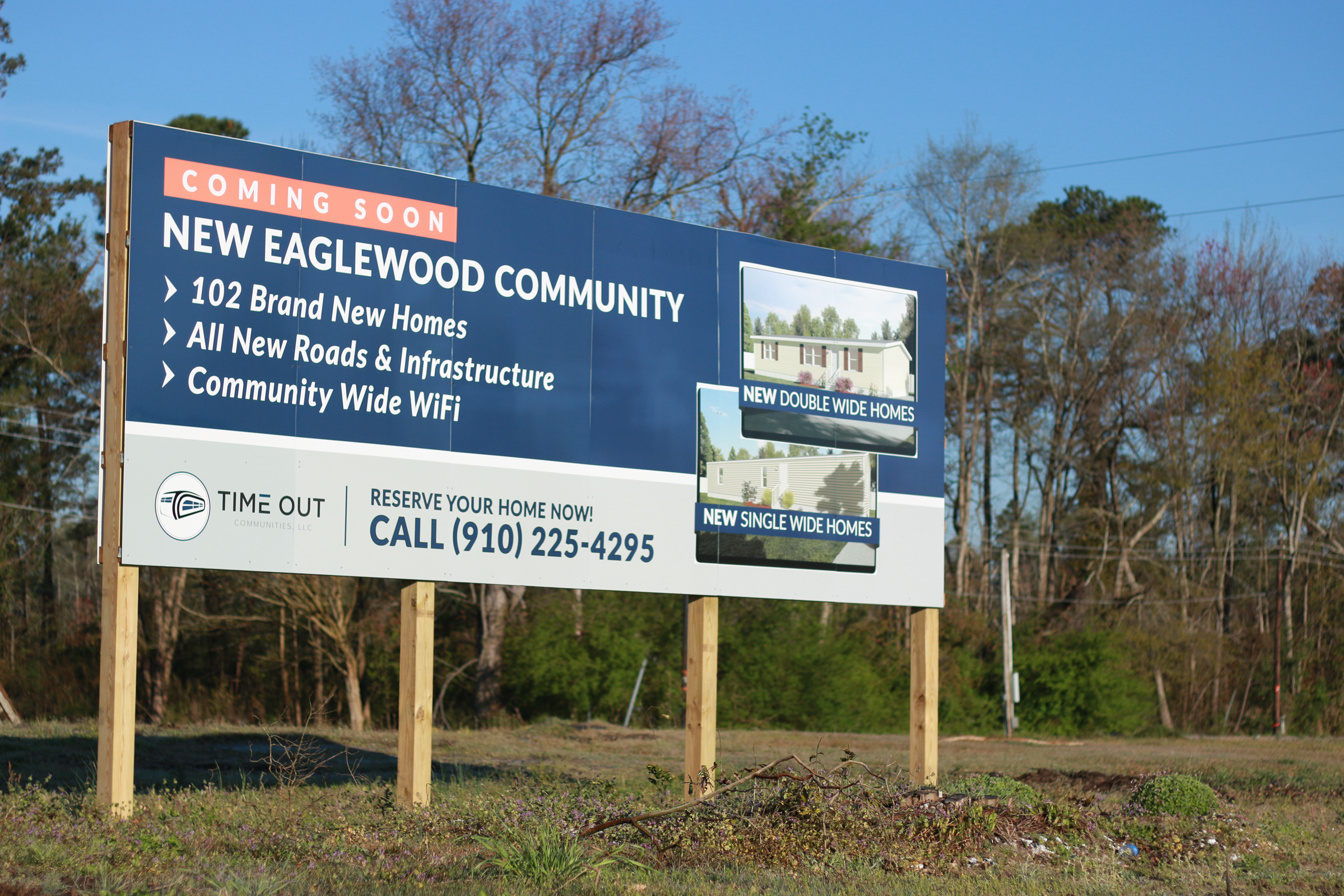 Roles: Motion Graphic Designer, Video Editor, Storyboard Artist, Director
Commercial: Time Out Communities Home Tour
This is one of three commercials that I assisted in storyboarding. During this project I was responsible for working with a production company to create storyboards, secure talent, and schedule shoot dates. This commercial was broadcasted locally and online on our social channels.
Animated Educational Video: 3 Reasons To Time Out
90% of the target audience for this video currently lives in a mobile home while the other 10% are apartment dwellers. This short animated video was created to educate the specific audience on the advantages of owning a home in one of our communities by highlighting their pain points. I played all roles in producing this project.
Community Overview Video: Waynesville Plantation MHC
This community overview video is one of 30 that I created to provide prospects a literal overview of the community that they could be a part of. Overview videos like this one were promoted on social media channels and lived on the communities specific website page. I was the primary video editor for these videos, and captured some of the drone footage as well.
Slideshow Loop: Smithfield Foods Hurricane Relief
This slideshow was created and played 24/7 on all of the displays available at Lumberton's Smithfield Foods plant – one of the largest pork distributers in the world. The aftermath of Hurricane Florence left many people distressed and homeless. We partnered with Smithfield Foods in Lumberton and worked with FEMA to assist plant workers to secure new homes.  I played all roles in producing this project.
Roles: UI/UX Designer
After receiving feedback from tenants and stakeholders alike, we decided to do a minor redesign. Our goals for this redesign were to improve visitor retention, create a winning user experience through mobile, and deliver content that is important to the end user. We implemented a powerful search feature on the homepage that can be found on other successful real estate search engines so that visitors could quickly and easily search for available homes. We restructured the overall navigation of the site making it more intuitive and user friendly. Finally, we redesigned our advanced search filters on our For Sale page for visitors to refine their searches to meet their needs.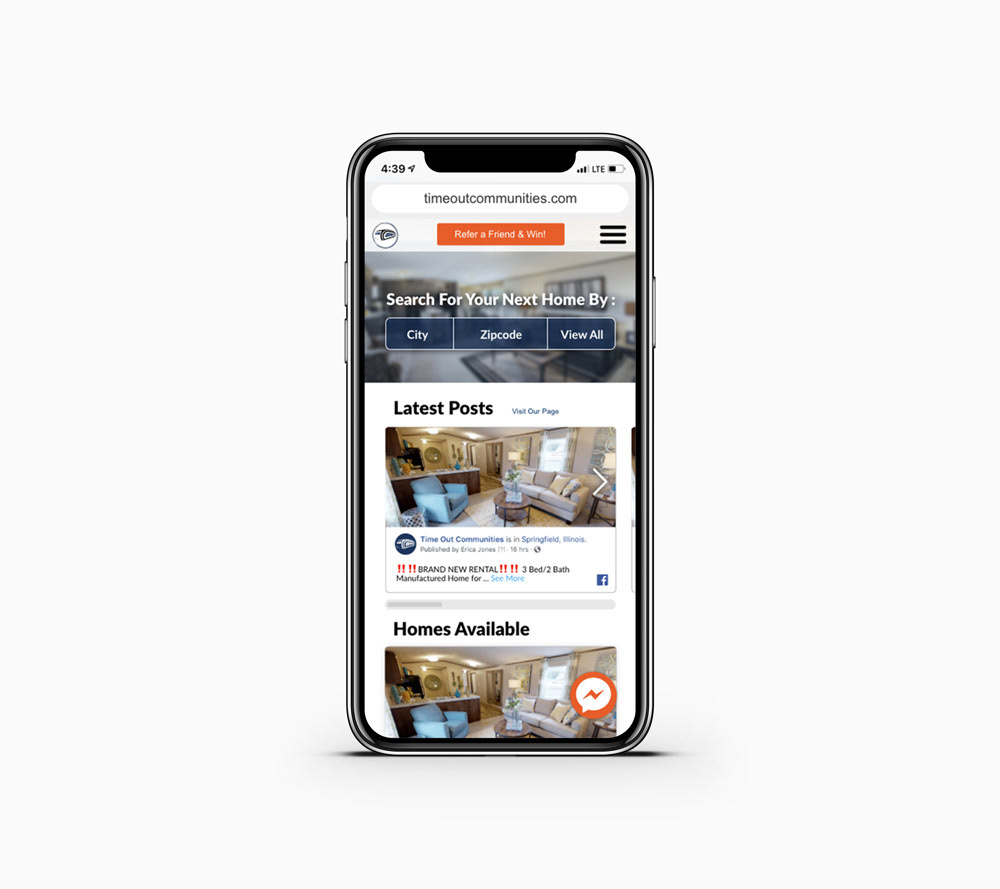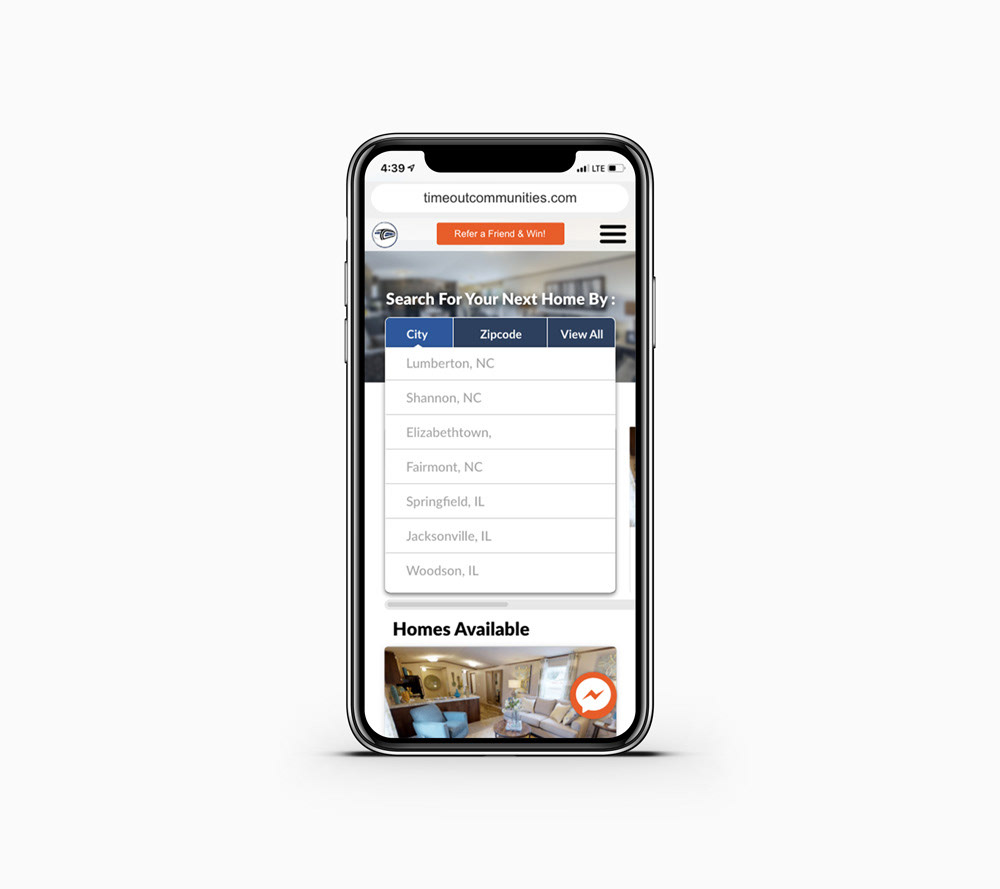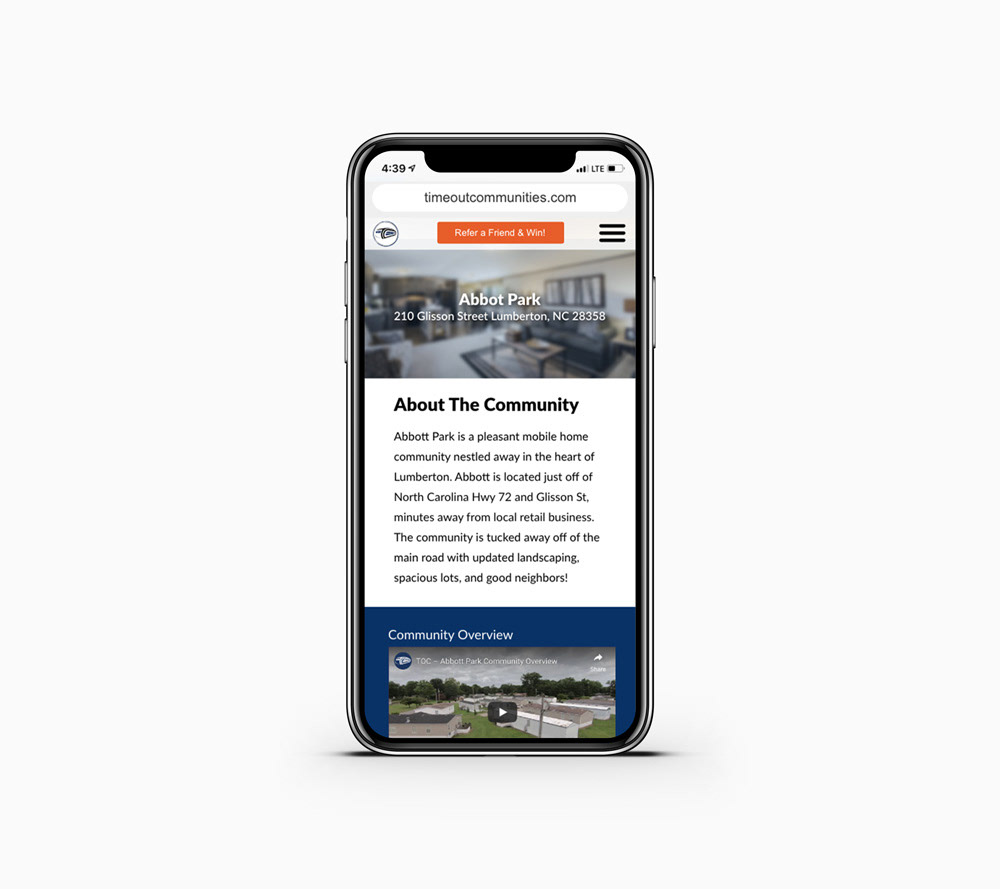 Roles: UI/UX Designer
Unlike a typical landing page with a form we found that the majority of Section 8 applicants did not have or use email, nor did they prefer submitting forms with personal information. We decided instead to take a different approach my placing multiple "Call Us" CTAs at key locations throughout the page. Through our previous efforts we learned that this specific audience preferred speaking over the phone, which allowed us to connect with them on a personal level and build the trust needed to walk them through the next steps.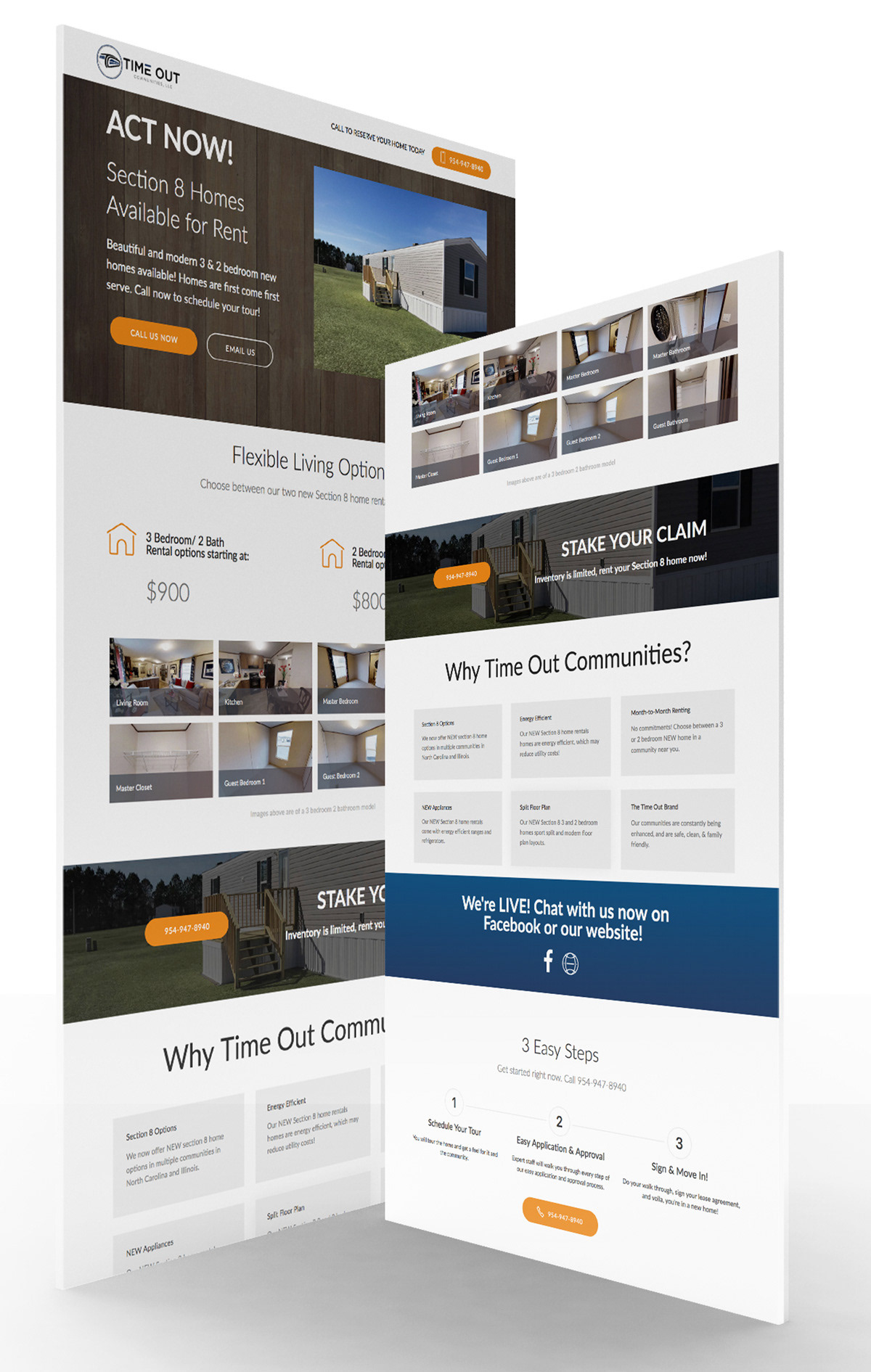 Roles: Facebook Ads Manager, Content Creator, Graphic Designer
Over the span of a year and multiple campaigns we were able to reach hundreds of thousands of people within our target audience, and deliver ads to them at a third of the cost than the industry average. Below are actual numbers for the past 14 months as well as samples of the ads. The results you see below were produced by myself.
Total Impressions: 1,194,552  |  Total Reached: 375,204  |  Amount Spent: $13,250
Industry CTR Avg.: 0.99%  | 

My CTR Avg.: 1.90%
Industry CPC Avg.: $1.90  | 

My CPC Avg.: $0.58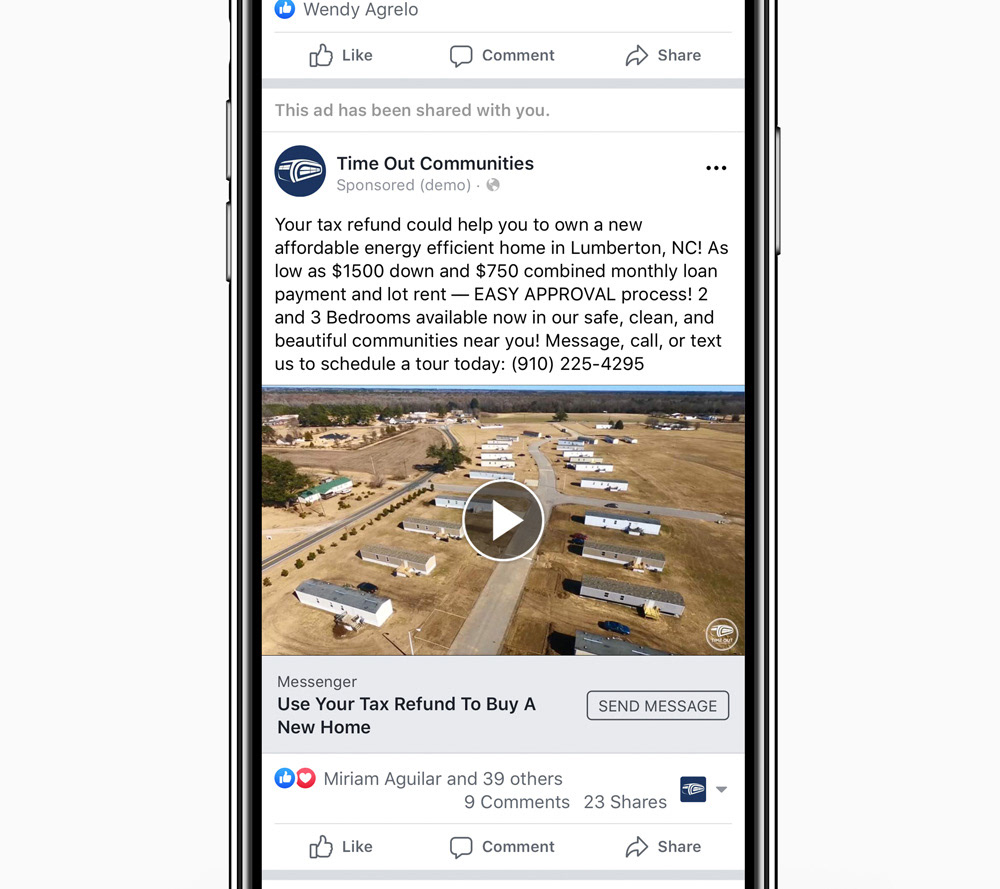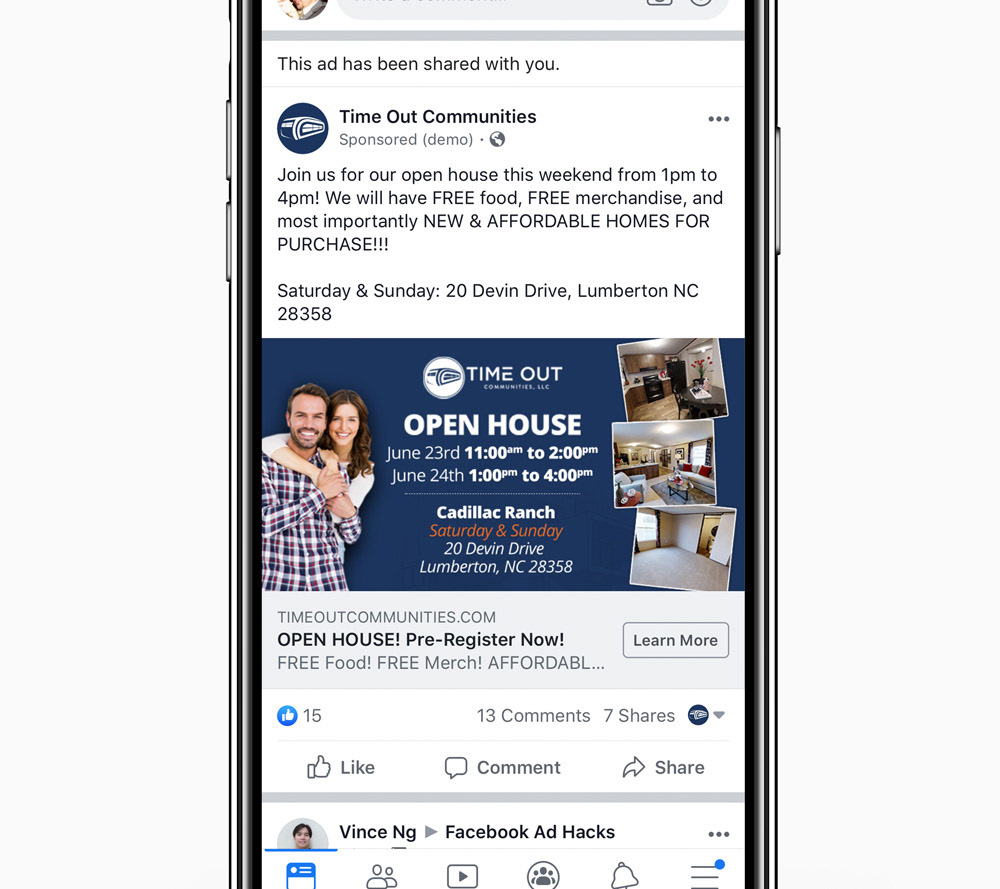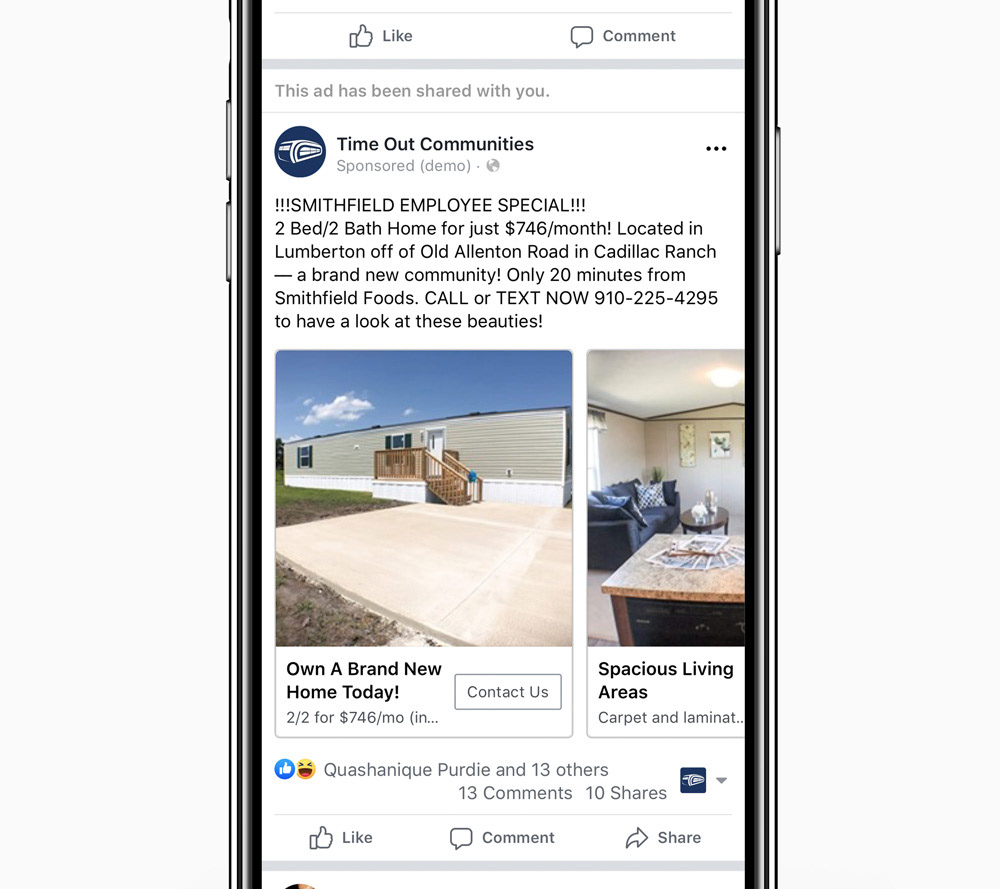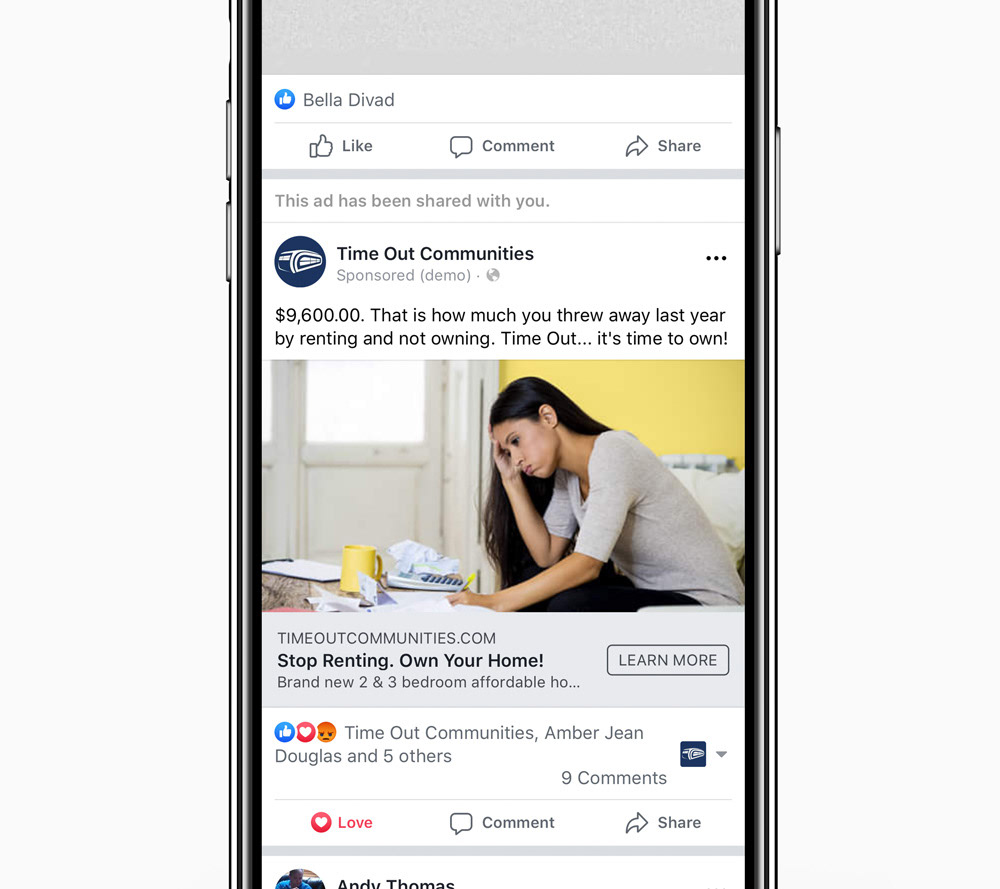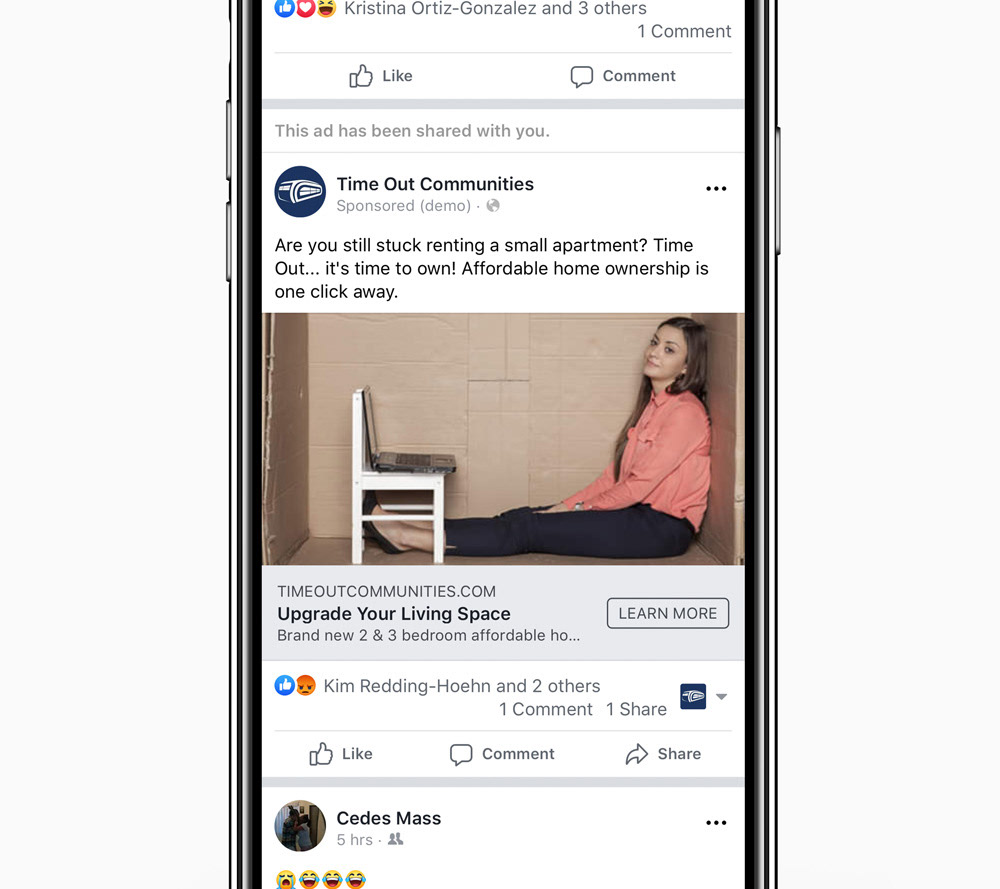 Roles: Email designer
Email marketing was introduced to the company's marketing plan when I first began working there. I would collect user information collected from local events we hosted and audience specific Facebook ads to create segmented lists and content, and then would deliver relevant content to each list. Below is an email example that was targeted at Smithfield employees that had opted in either online or in person.